Transmission Gets Checked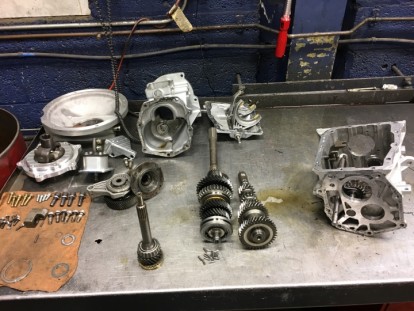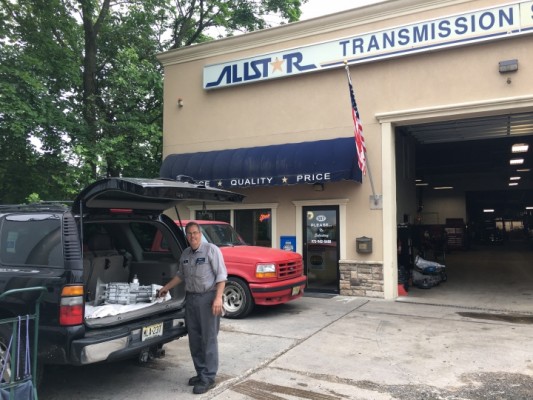 Dropping off T5 at AllStar Transmission for inspection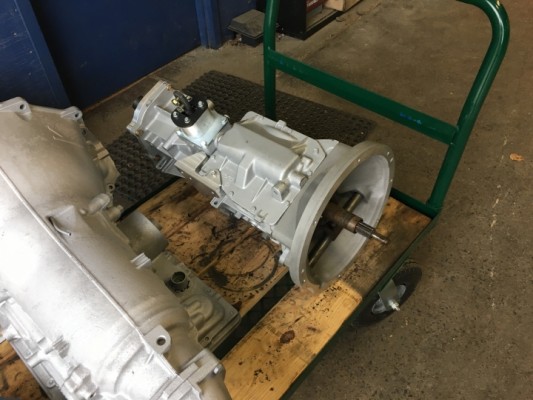 Waiting it's turn to be checked out.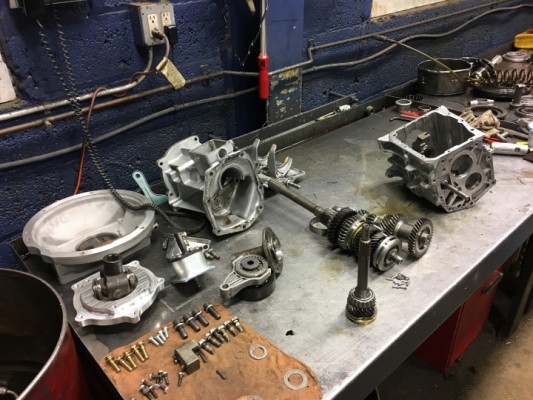 Transmission completely disassembled for inspection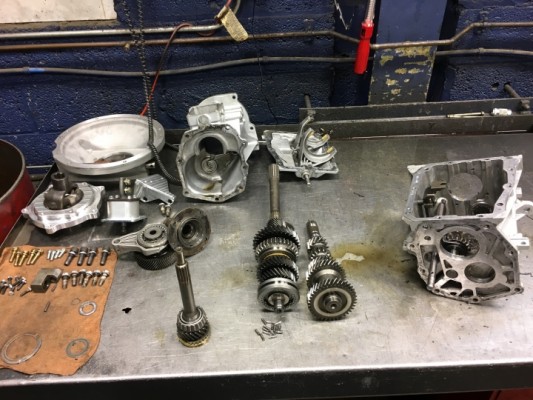 After inspection we found the transmission was worn and in need of repair

Instead of rebuilding what we had Chris provided us with a remanufactured unit for the project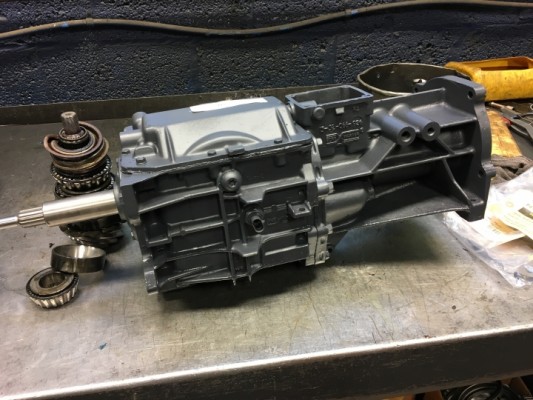 Remanufactured T5 transmission for the build. Next it will be taped off after being cleaned and prepped, then we apply our POR-15 Detail Paint in aluminum and TopCoat Clear over the aluminum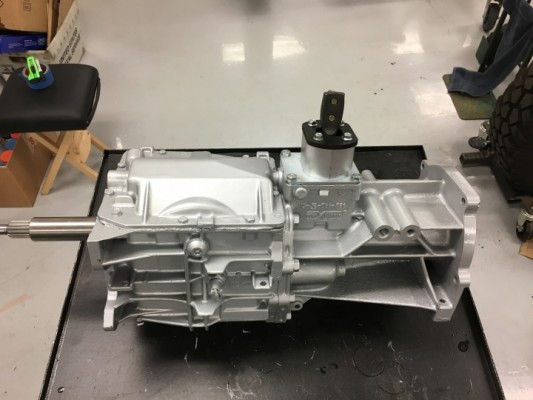 All detailed using POR-15 products. Looks like new!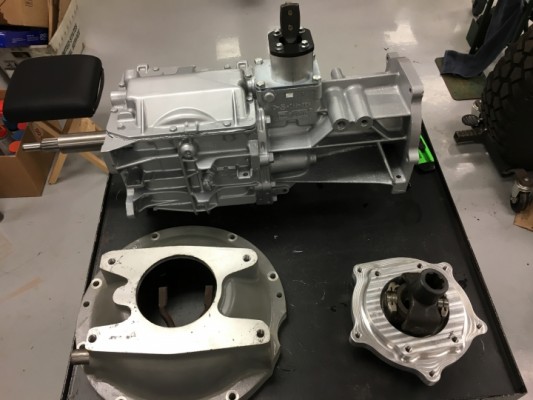 Transmission ready for adaptors to be bolted on.