Female Dovetail Installed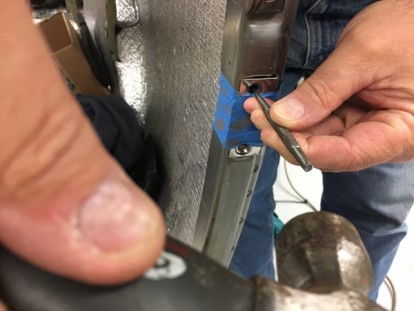 Each door jam gets a female Dovetail installed that aligns with the male half on the door. When the two pieces are installed and properly fit they assure proper door gaps and alignment.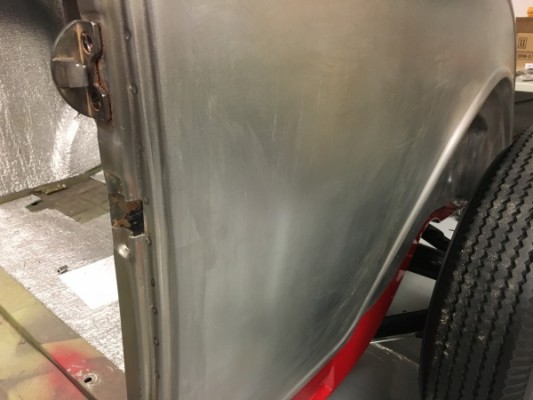 Door jam prior to Dovetail installation.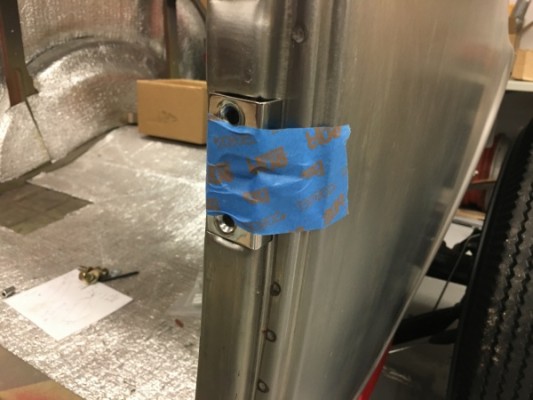 Dovetail taped into position checking fit.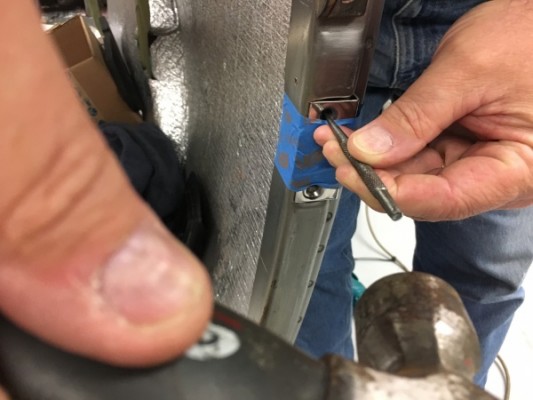 Fit looks good. Next we used a center punch to mark where to drill our mounting holes.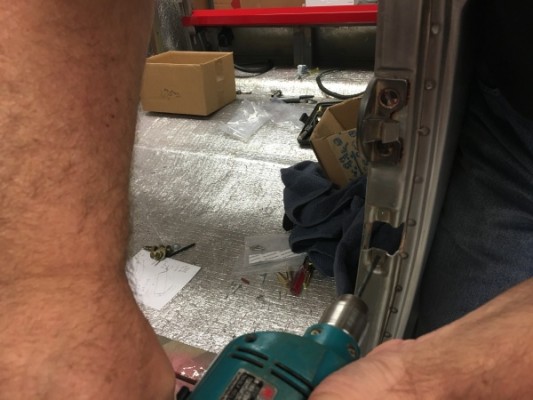 Using the center punch mark as a guide we drilled our two mounting holes into the door jam.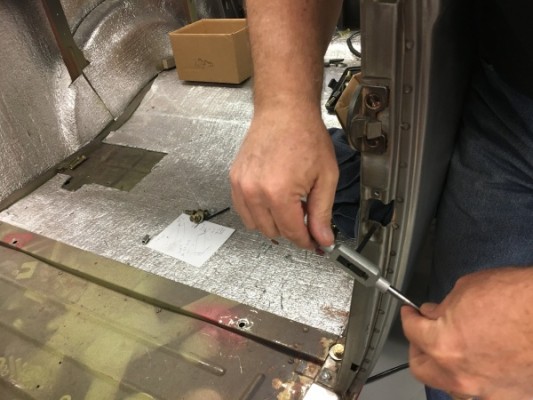 Next we added threads to the hole using a tap.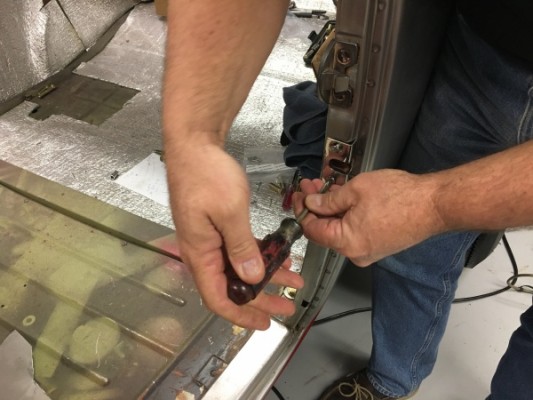 Next we positioned the Dovetail into place and secured it with two stainless screws.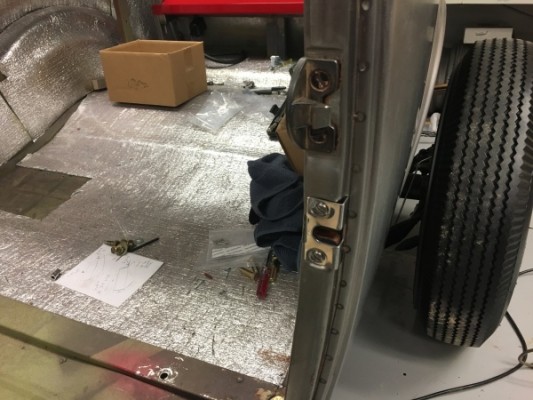 Dovetail installation complete.