Positioning the Hood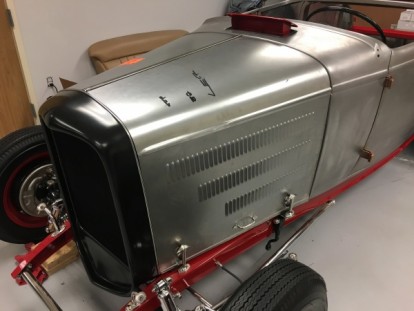 After drilling and mounting the polished stainless latches and handles on the hood we slid on the center hinge and test fit it on the car. After a little adjusting it fit real well with nice gaps to the grill shell as well as the cowl. We're getting close to paint.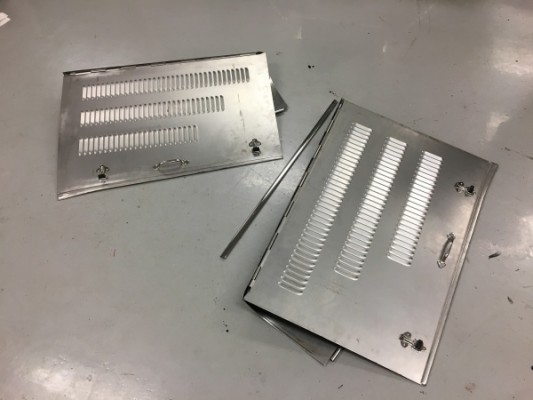 Rootleib hood ready to test fit on our '32 after installing stainless Vintique latches and handles.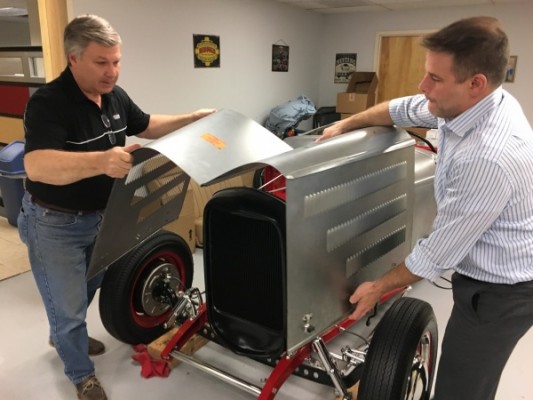 With the center hinge installed we are setting the hood into place.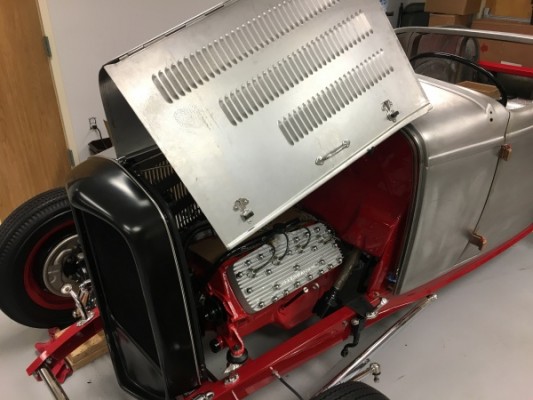 Hood installed and ready for final alignment.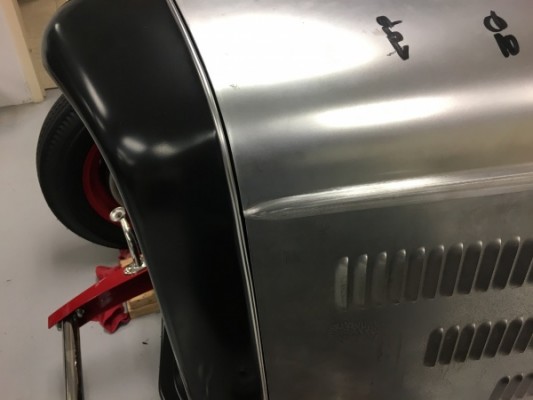 Hood to Grill Shell fit looking good.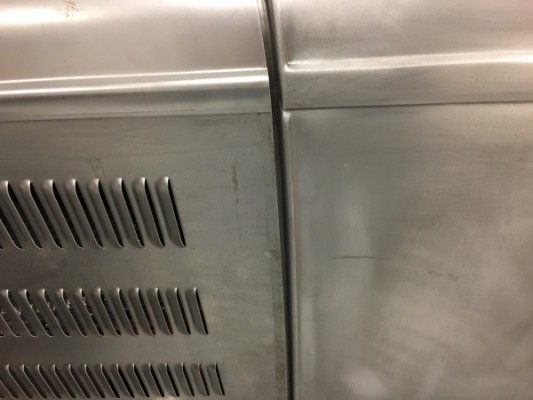 Hood to cowl gap a little wide. Still needs a little tweaking.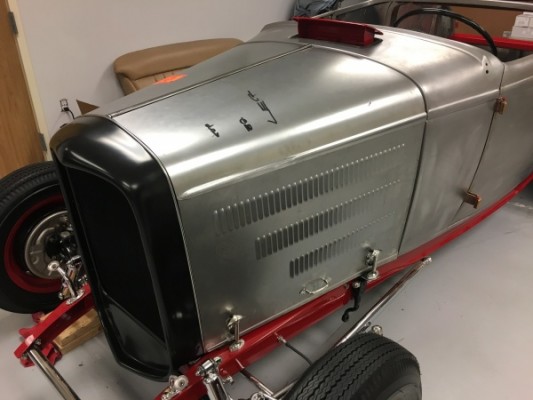 Final hood fit completed. Looking good!