The POR-15® '32 Roadster put into its space for the 2018 GNRS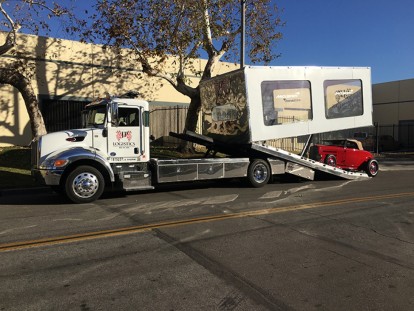 After being cut and buffed the final touches were completed and the '32 was transported from Burbank to the Fairplex in Pomona as an AMBR Contender at the Grand National Roadster Show. When uploaded, the car entered building 4 and after waiting in line was finally driven into position in front of the judging team. From there it was put into its space for the show.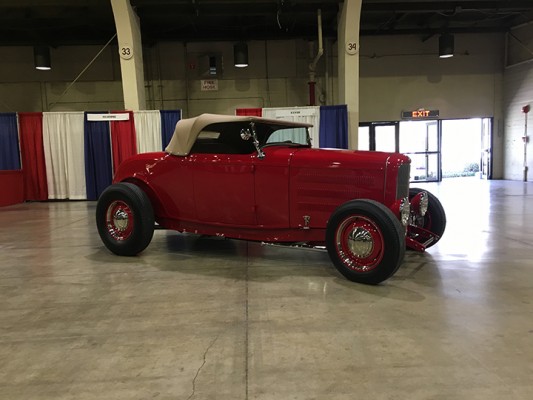 Moving in - After initial judging the car was brought to its show space and waited to be placed.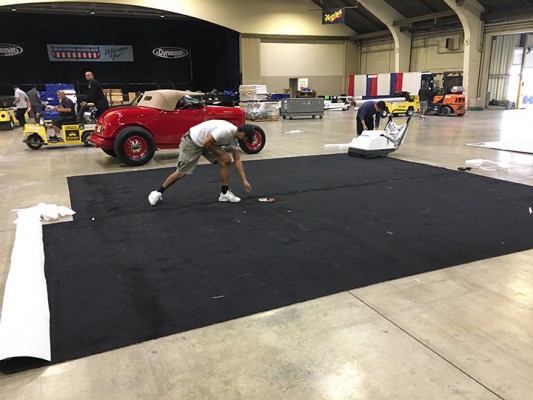 Laying out carpet - Carpet being installed in our show space.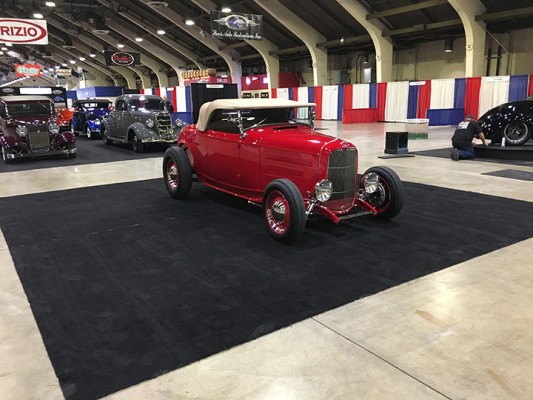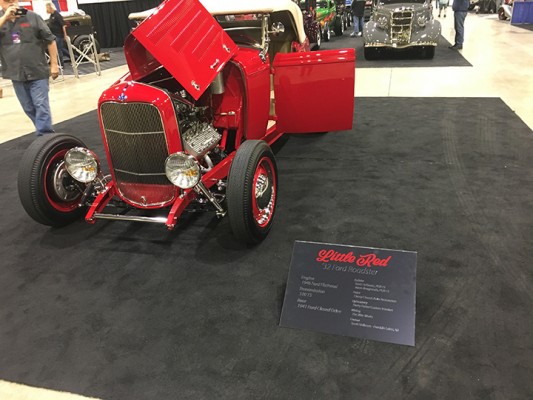 Placing car - The '32 was guided into position with signage in place.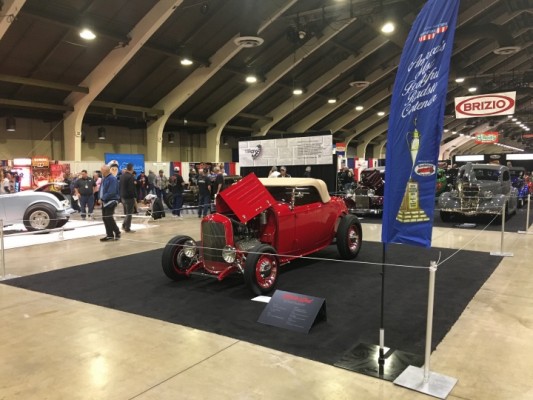 Stanchions finally in place and the first day of the show is ready to begin.