Glide Engineering Seat Upgrade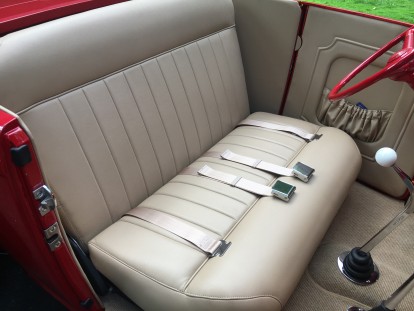 After putting some test miles on the roadster we found the non adjustable factory style seat to be to high and to close to the steering wheel. We contacted David at Glide Engineering to discuss our options. We ended up replacing our original seat with a Glide frame and foam.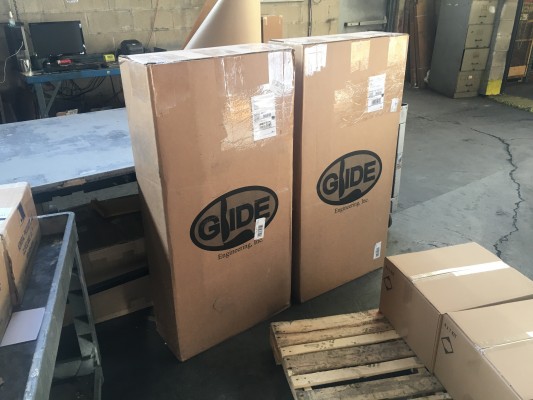 Frame and foam arrived right away.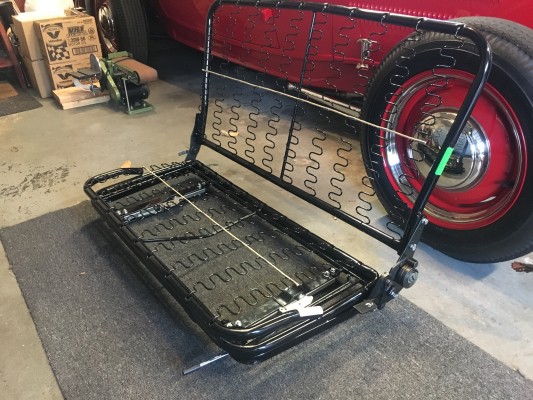 Assembled Glide 5132 frame with the standard 22" back.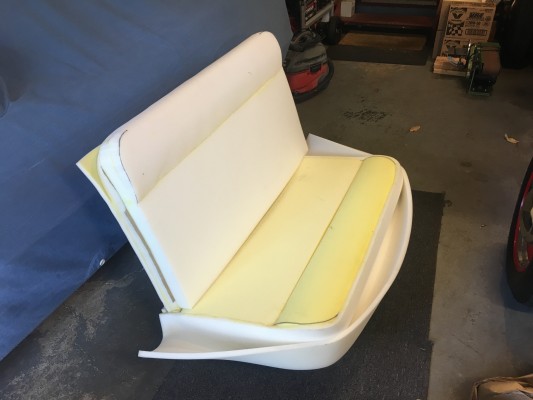 Seat foam installed over frame before trimming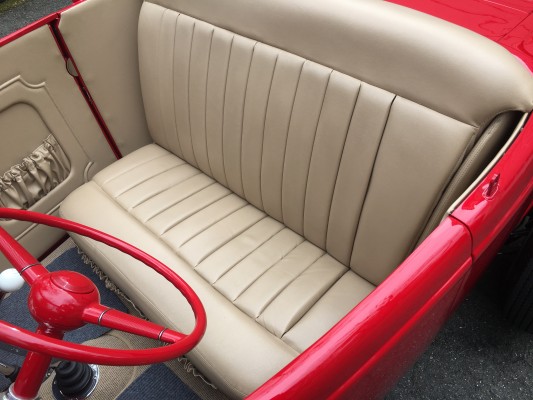 Original Ford seat.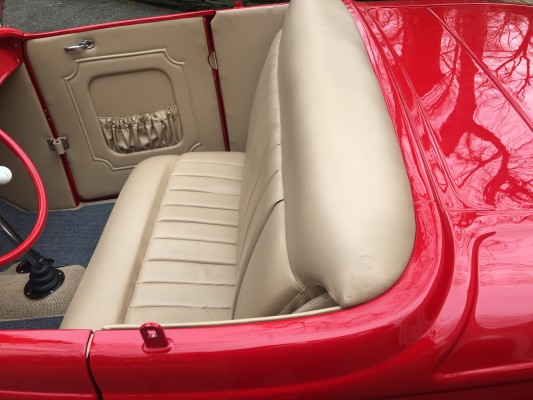 Our original seat looked great but brought the back cushion to far forward and didn't provide enough leg room.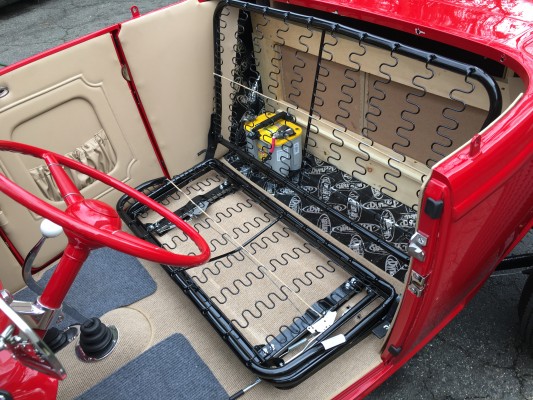 With the original seat removed we layed the Glide frame into position.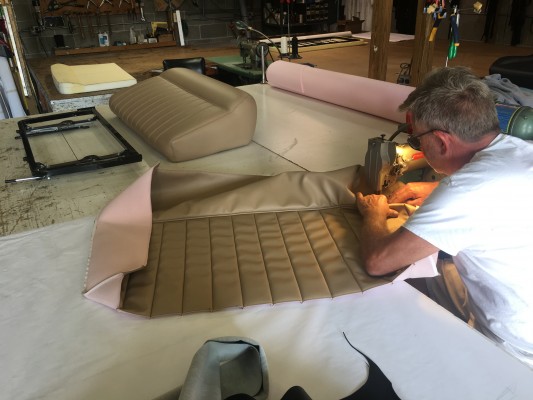 New upholstery being cut and sewn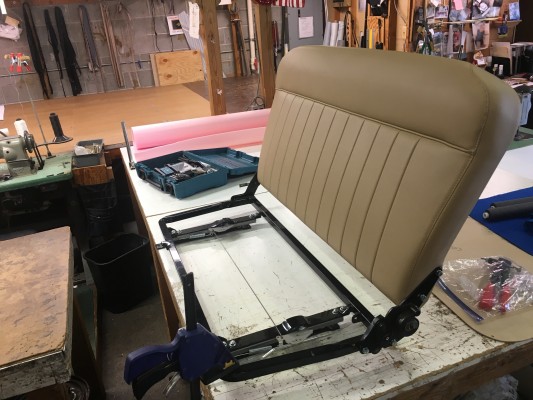 Completed seat back installed on frame.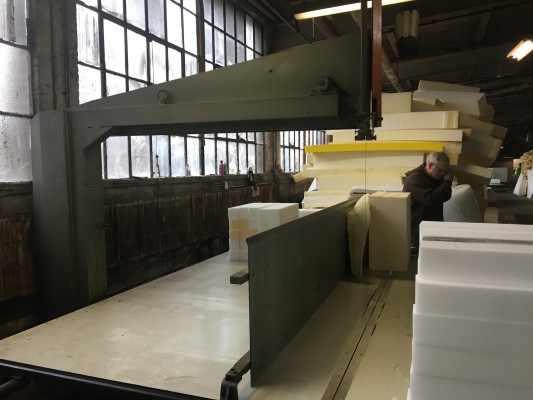 We found the seat bottom foam to be to thick and brought it to a foam cutter to have 1 1/2 inches removed.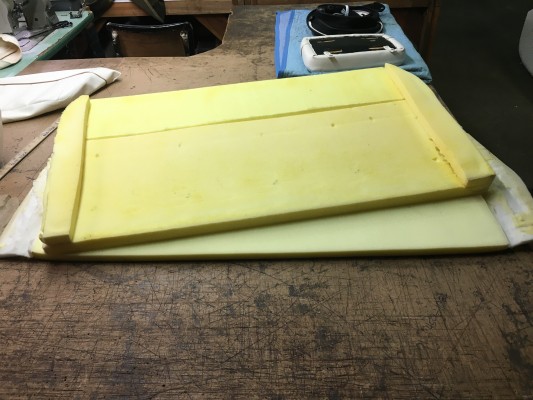 Seat foam after cutting.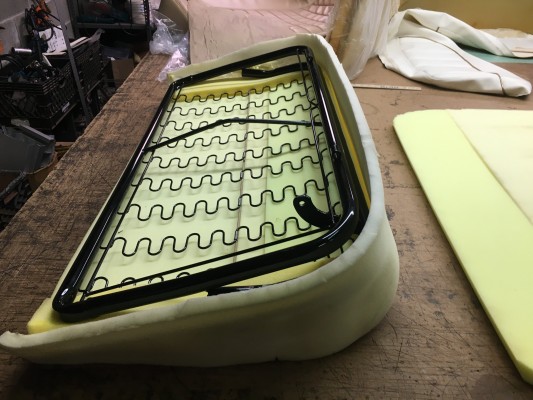 Seat foam installed on frame ready for upholstery.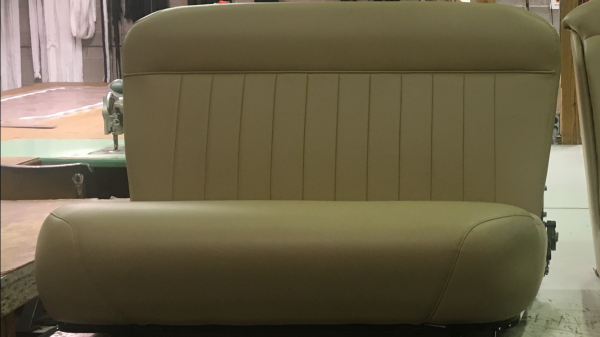 Completed seat ready for installation into the roadster.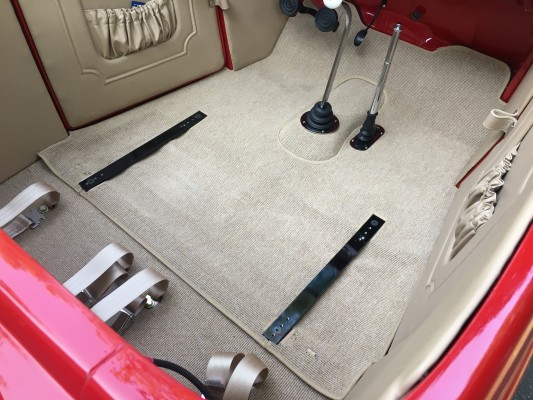 Seat mounting bars supplied by Brookville Roadster.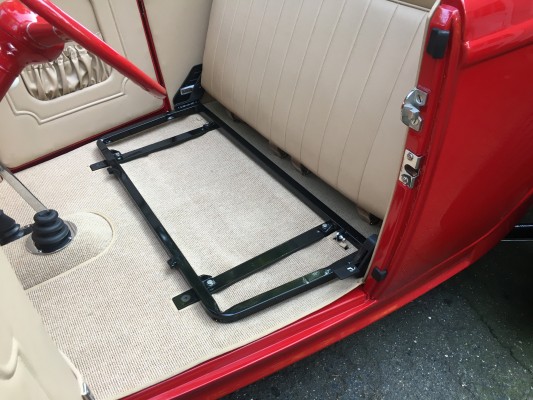 To sit lower in the car we eliminated the Glide Sliders and mounted the seat frame directly to the mounting bars.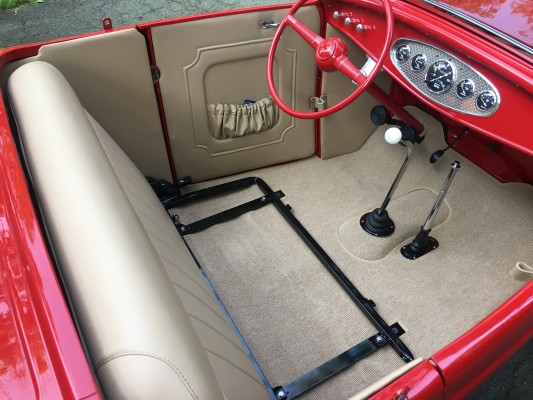 Seat installed.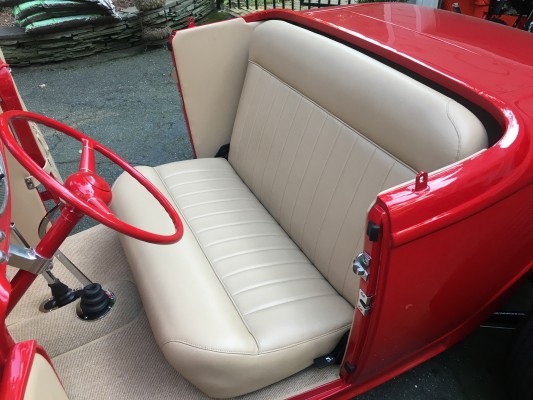 Without the sliders installed the seal sits nice and low and can be reclined below the body if necessary.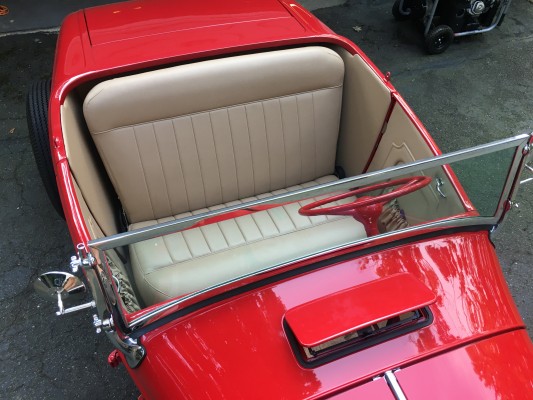 View from the top.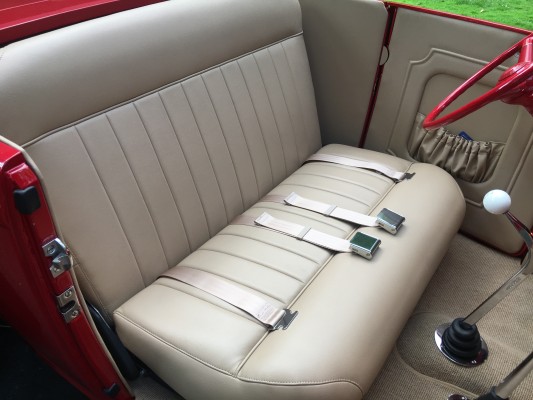 Completed installation with seat belts installed.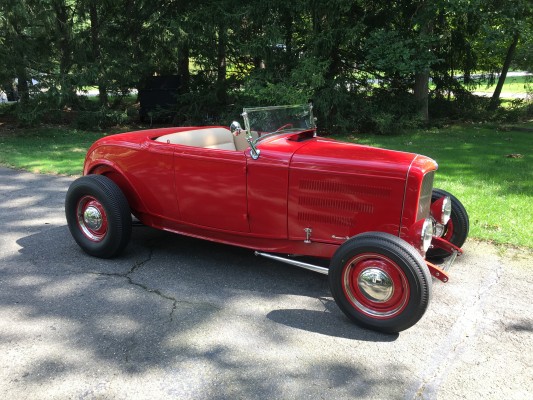 Perfect!