Wiring & Final Assembly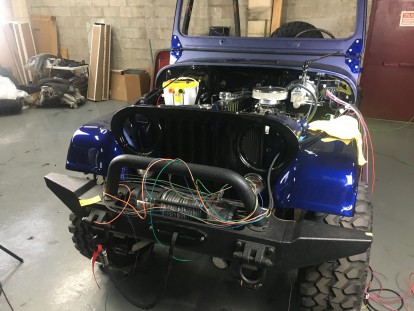 The biggest part of the assembly was the installation of the American Auto Wire harness, We called our good friend Jim Turkowsky from The Wire Works to take on the project. While Jim was wiring the rest of the Jeep was being completed.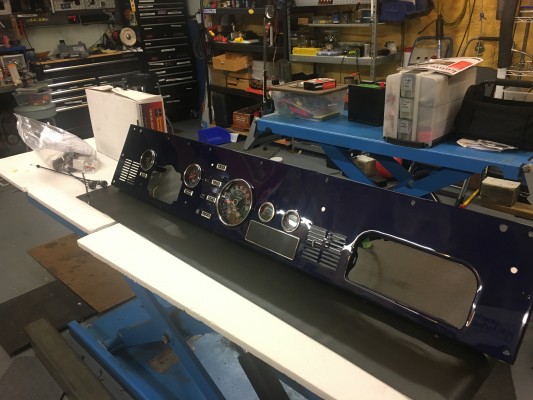 To save onsite time Jim installed the gauges and prewired the dash in his shop.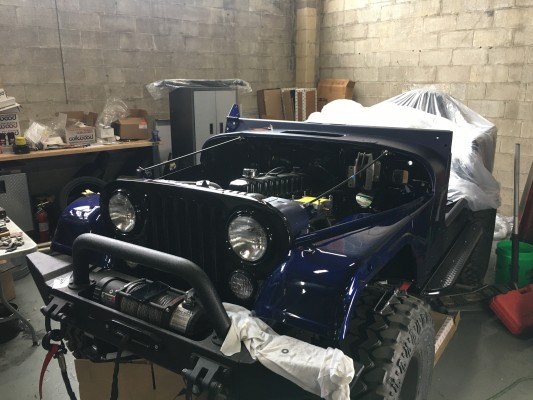 The build is moving along, we now have the fenders installed.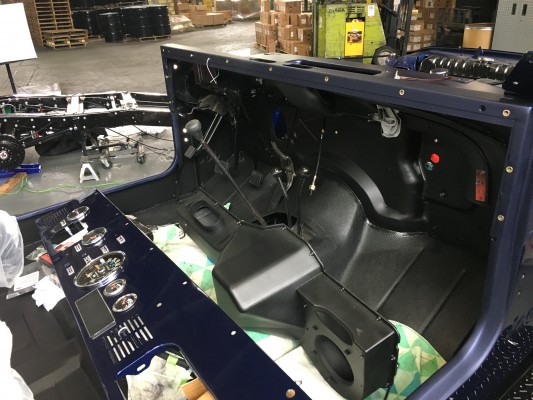 Dashboard ready for installation but waiting for the heater box installation first. The heater box was disassembled and coated using our TopCoat Chassis Black aerosol then sprayed with our Matte Clear for durability and scratch resistance.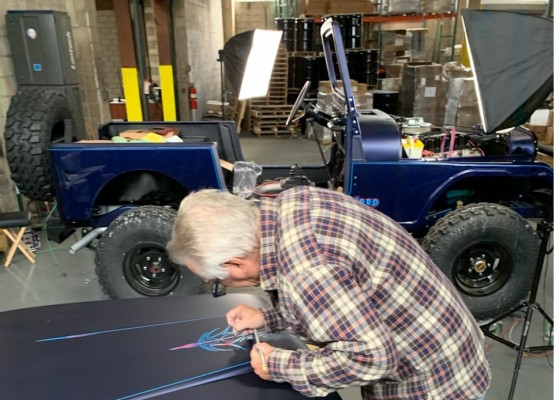 While all the assembly was going on Mike Fredricks from Franken Lines Pinstriping added his touch to the hood as well as the body of the Jeep.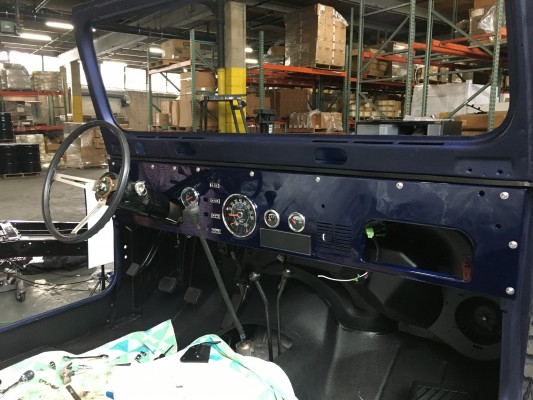 Both the heater box and the dash have now been installed.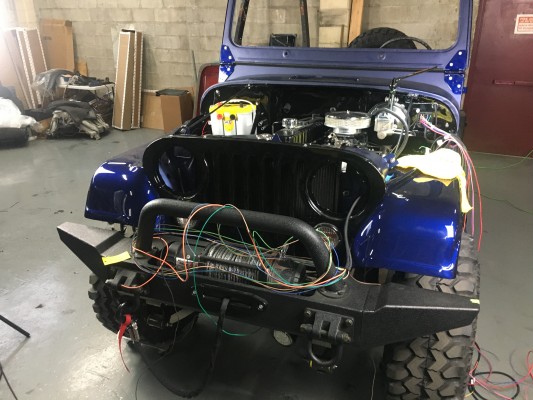 The under dash wiring is complete and it's now time to move under the hood.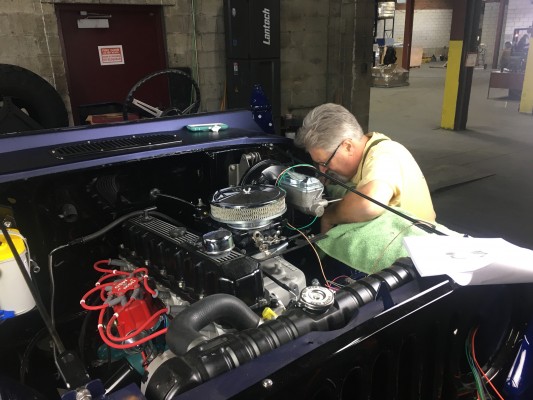 Jim at work completing the under hood wiring.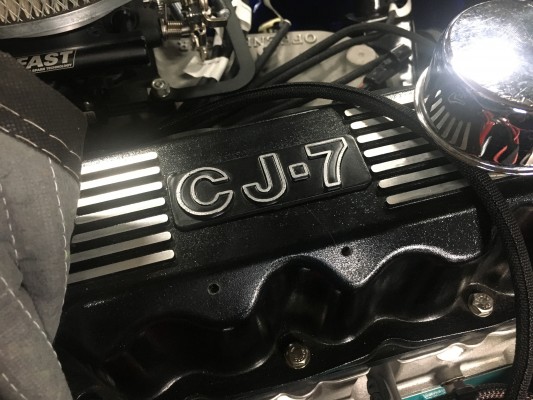 We added a custom touch to the Omix-ADA supplied valve cover.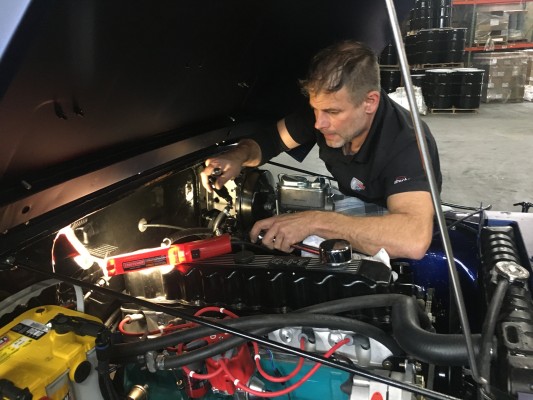 Final adjustments and checking before the first start.