Engine and transmission out!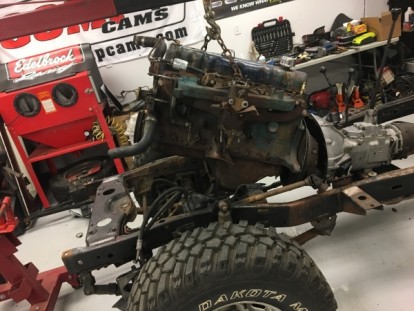 Hoisting the engine and transmission out. Working to get to a bare frame for blasting.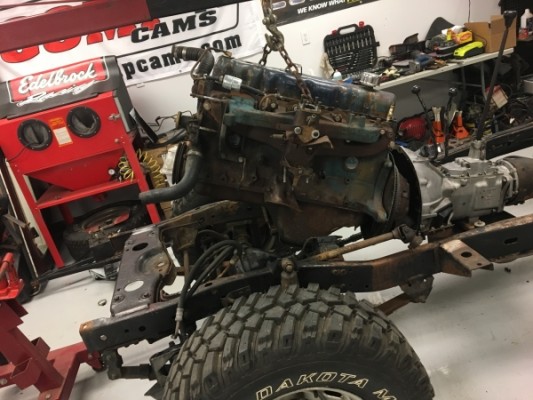 Slowly lifting the engine away.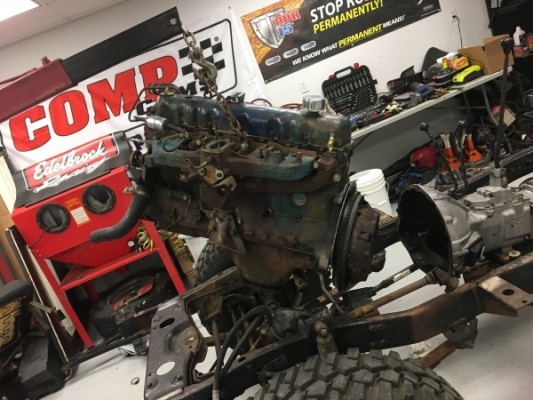 Fully detached. Out with the 258ci motor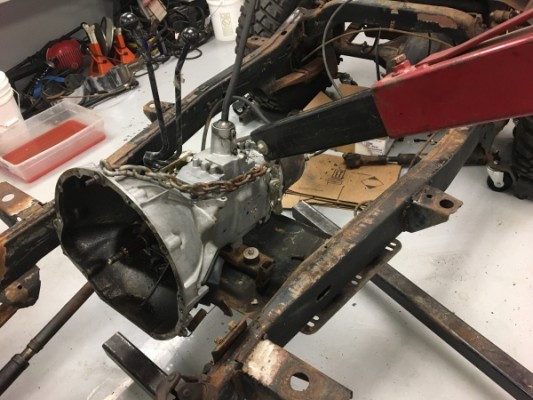 Hooking up the trans to pull it out of the chassis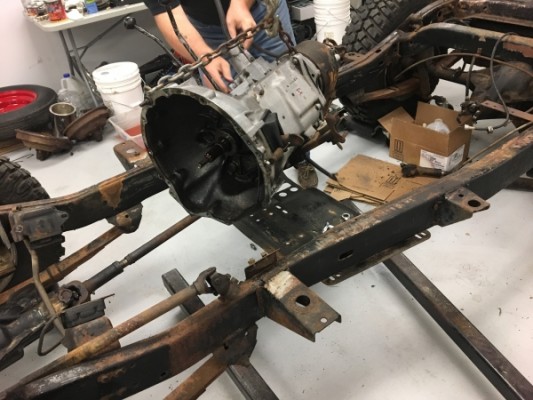 And it's disconnected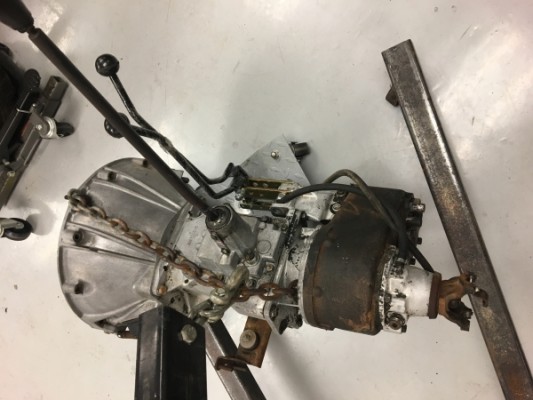 On the floor. Need to tuck out of the way someplace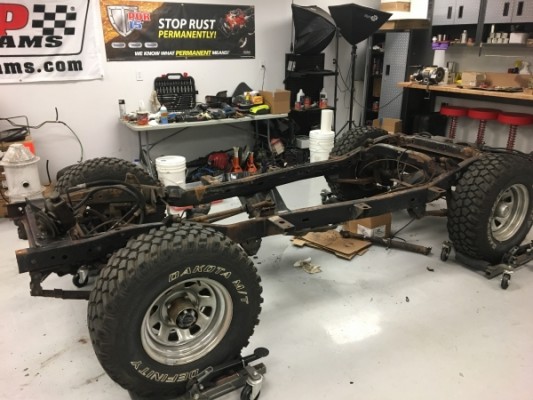 And it's a little bit lighter!