Off to the Body Shop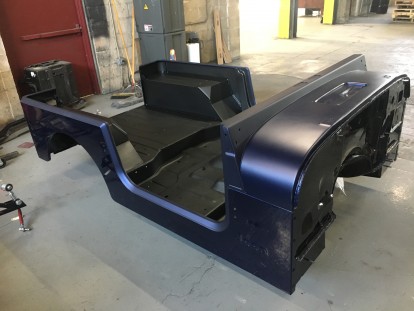 POR-15 Rust Preventive Coating and POR-15 OEM Bed Liner has been applied and our CJ is ready to be loaded for transport to the body shop.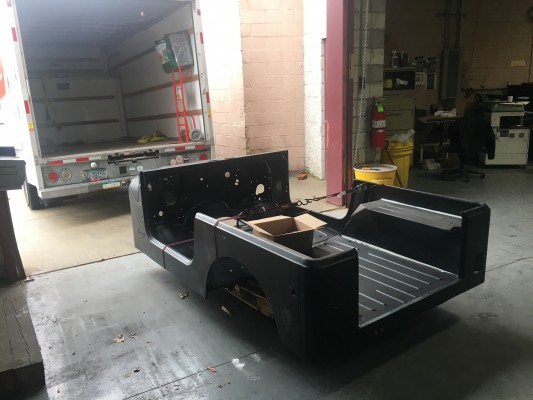 Off for body work and paint.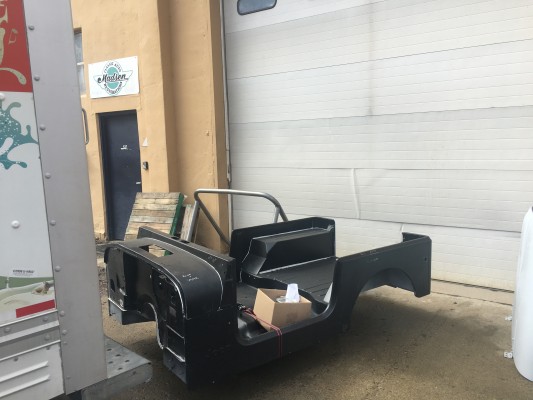 CJ-7 body, fenders hood and tailgate delivered to Madson Classic Auto Restorations.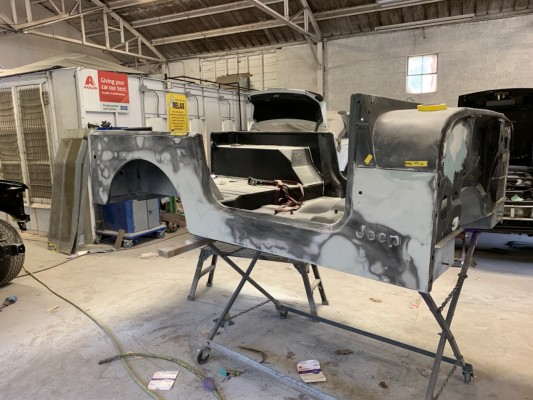 Each panel of the Jeep is checked for straightness and filler applied if necessary.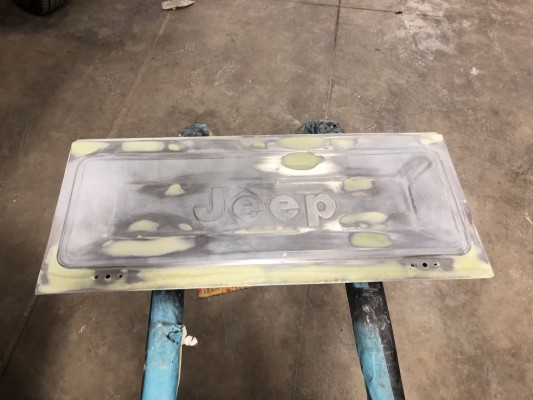 Body work almost complete.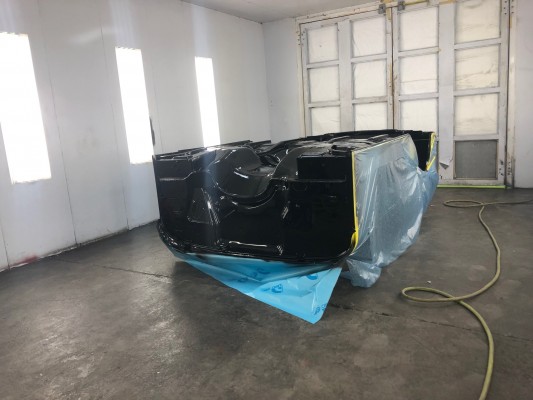 First thing painted is the bottom of the Jeep.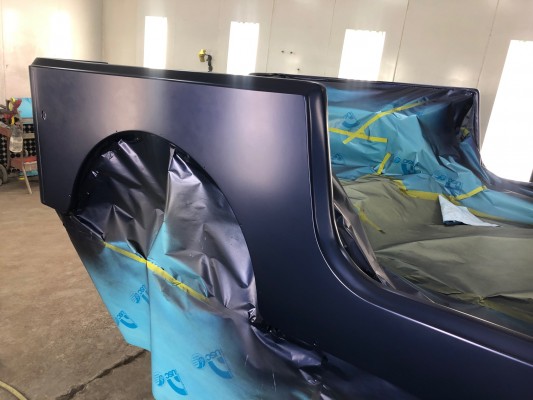 The entire exterior of the Jeep was painted with an experimental blue base coat.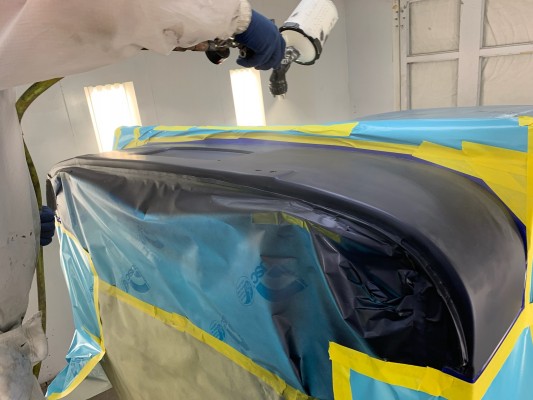 Our POR-15 Matte Clear being sprayed on the cowl of the Jeep.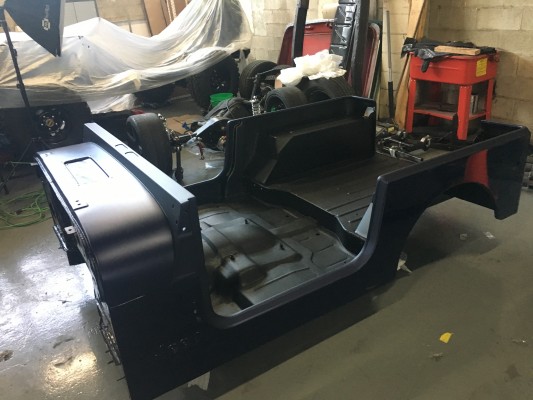 Two types of clear were applied to the Jeep body. Our POR-15 Matte Clear that dries to a durable matte finish as well as our American Icon Clear Coat that dries to a durable high gloss finish.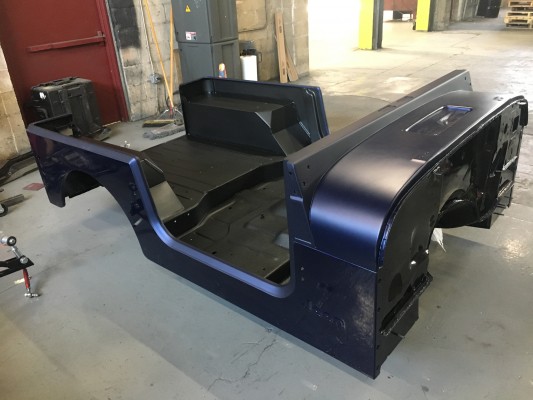 Jeep body tub completely painted and ready to be mated to the frame.