Media Blasting the Jeep Body
The Jeep body is transported from the POR-15 shop by flatbed to Classy Chassis Auto Restoration. Eric, from 1st Step Surface Prep eco friendly dustless blasting came onsite with their dustless media blasting system. Using a mixture of ground glass and water at high pressure the old paint and primer was easily removed with no damage to the metal surface.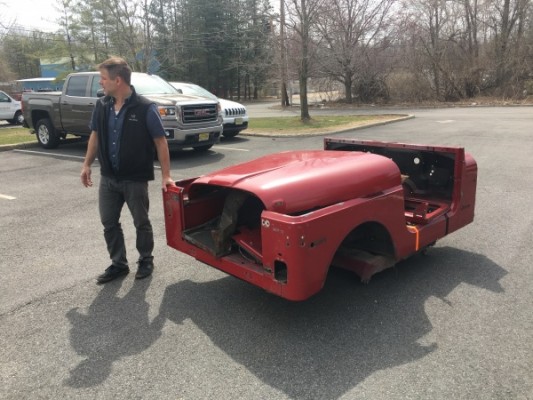 Rolling out the Jeep body, fenders and hood to load on the flatbed.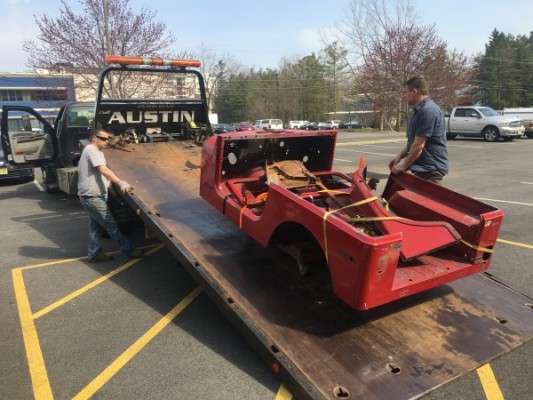 Loading on to the Flatbed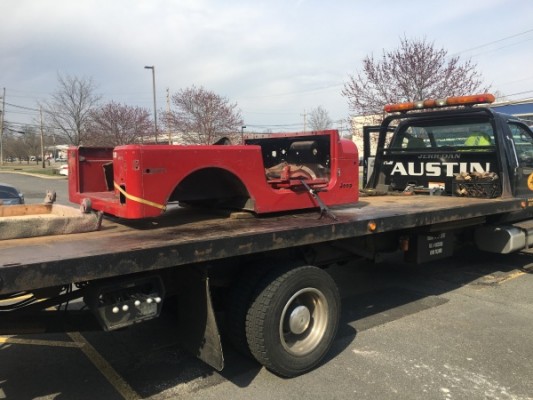 Ready to go...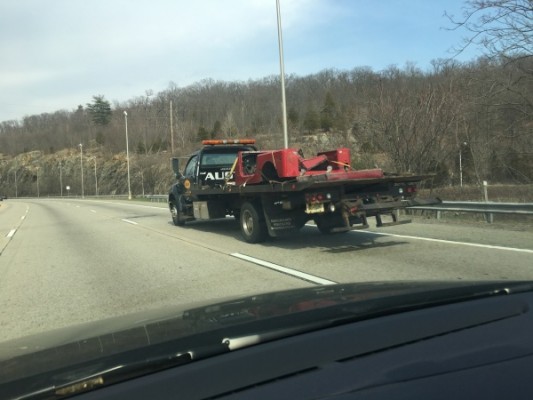 for the short trip to Midland Park, NJ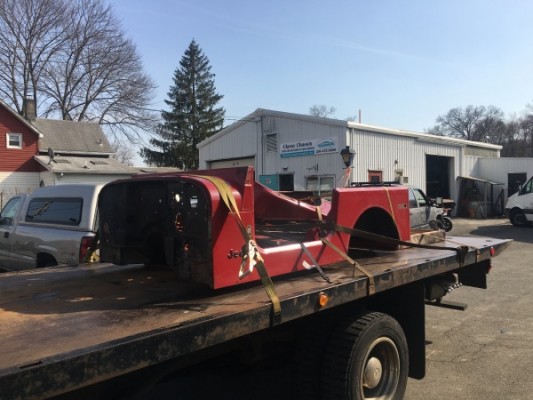 Arrived at Classy Chassis Auto Restoration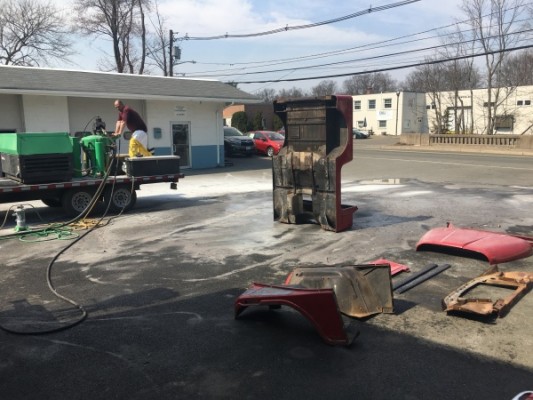 Body and parts ready for blasting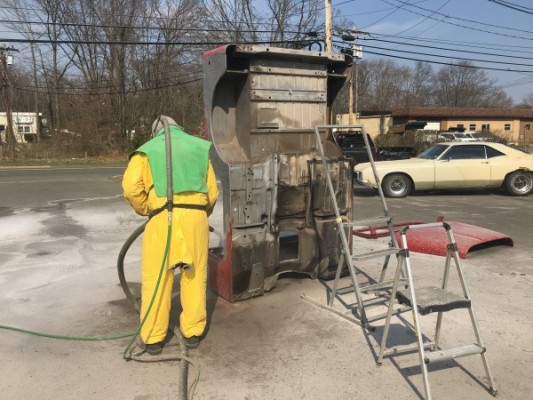 Starting with the bottom. Blasting off the undercoat, paint and primer.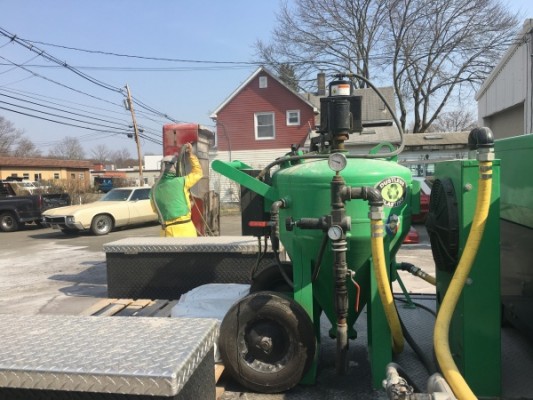 The Dustless Blasting system blasts at 90 psi at 185 cfm with a mixture of ground glass and water.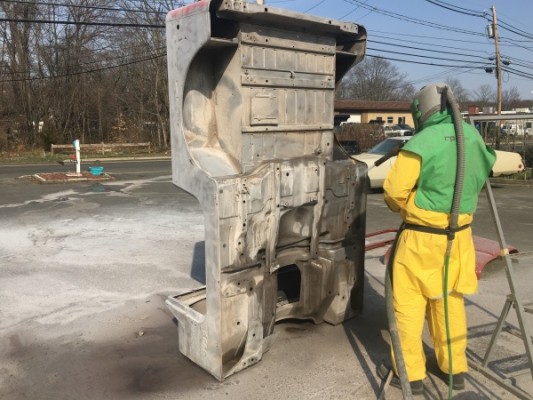 Bottom just about complete.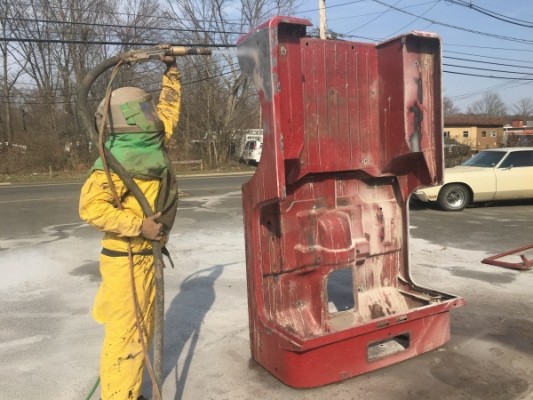 Inside the body tub is blasted as well.
Notice how little dust is being created from the system.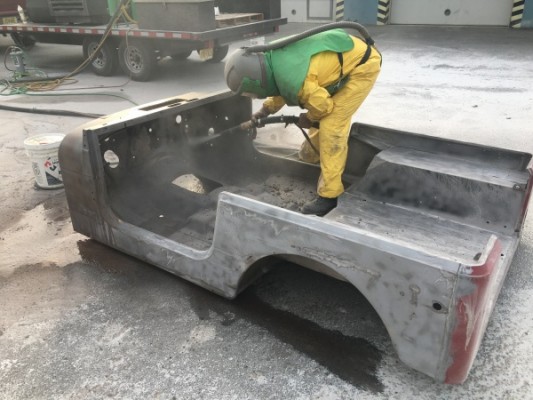 Previous repair, as well as additional rust has been uncovered after the blasting.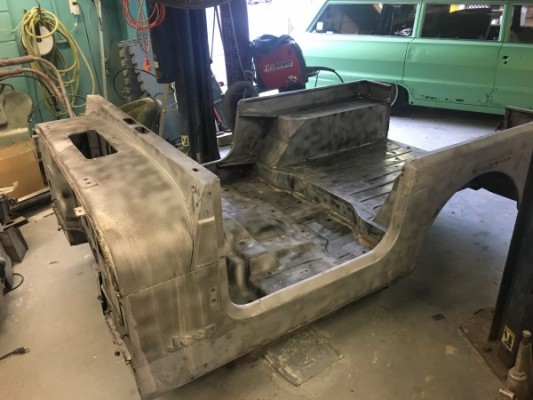 Blasting is complete and the body is ready for metal work followed by the 3-Step POR-15 Rust Preventive System.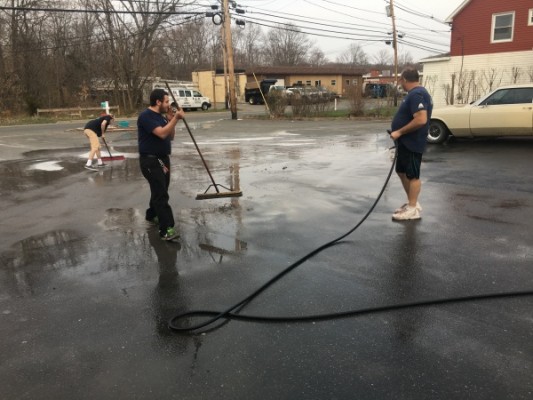 Now the fun part, cleanup.