The Disassembly Begins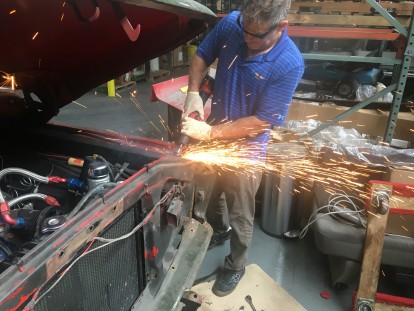 Our '66 F100 has been running for years on both the street and an occasional visit to the strip. We decided it was time for both a restoration as well as an all around upgrade to engine, transmission and suspension. Stay tuned for updates as we prepare to display the completed rolling frame in our POR-15 booth at SEMA '19.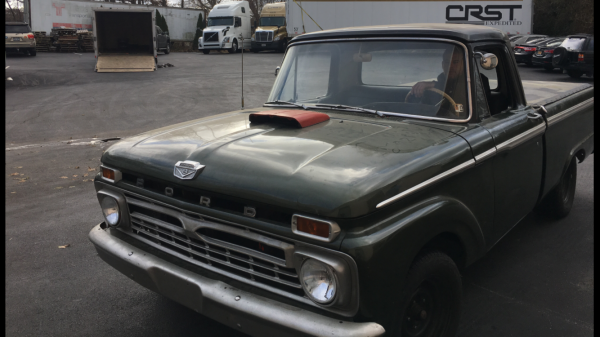 Back from a last ride before the restoration begins.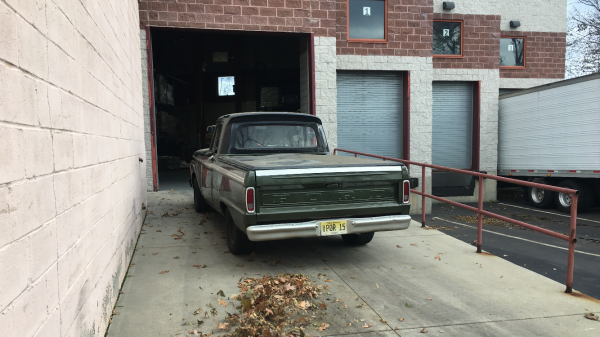 The POR-15 F100 enters the building for the start of the tear down.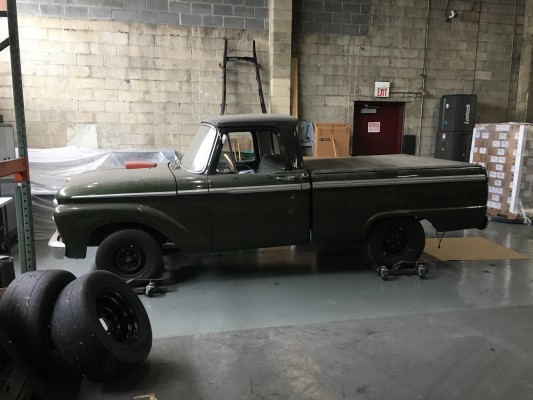 All set in place waiting for the tear down to begin.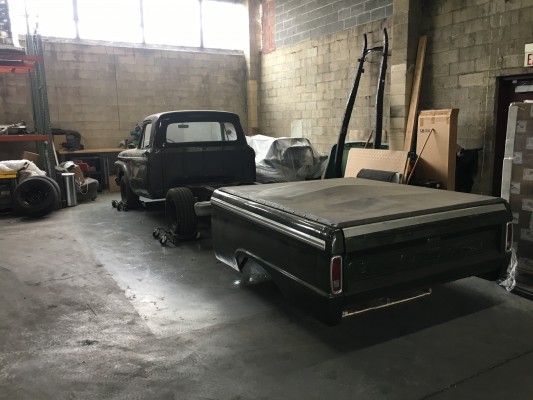 Removing the bed is the first step.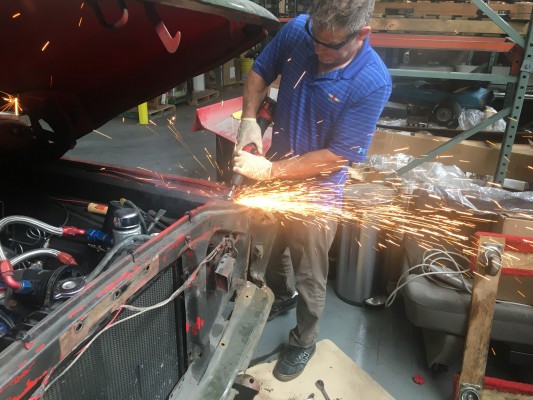 Previous repairs include welds that now need to be cut for the nose to be removed.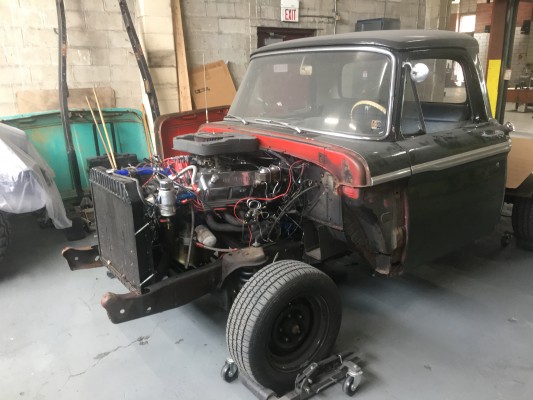 Next step will be removing the engine and transmission.