CaSSaNova
CaSSaNova is a highly modified 1967 Chevrolet Nova that will be competing in the SEMA 360 online 2020 Battle of the Builders competition.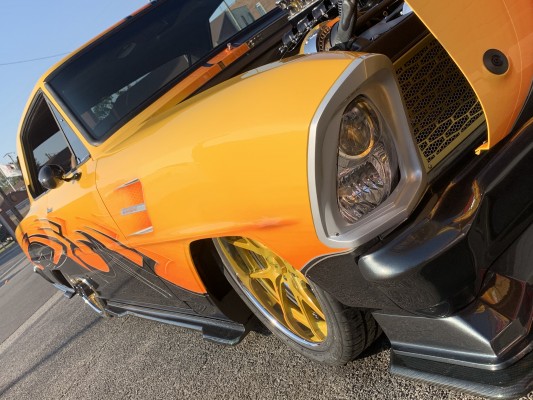 LSX Procharged with 8 stack by pass system, the first one of its Kind.. Holley EFI Terminator X Max, Hedman Headers and LS Swap kit, Comp Cams Thunder cam, Procharger intercooler, Speed Cooling Rad twin fans, T56 Hayes Perf Clutch, Narrowed 12 bolt Moser rear end.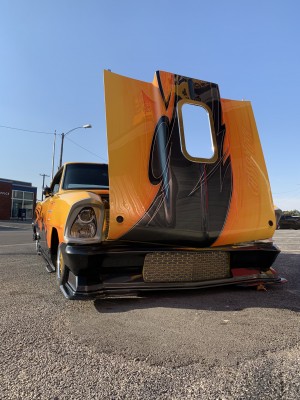 Wilwood Chrome brakes Scotts front end and AirLift perf susp., with ViAir compressors, Billet Spec Custom Wheels and Toyo Tires, Custom ProSpray Colors make this 8 Color Paint job really Pop Sprayed With Sata Spray Guns and Badger Airbrushes, Cut and Buffed with Presta Compound.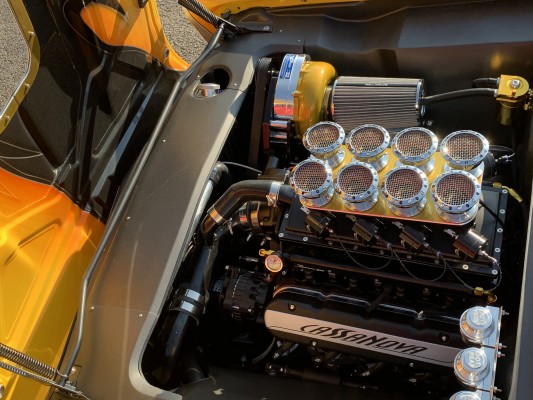 Tons of Body Mods using Goodmark Sheet metal, POR-15 Rust Preventive Coating and OEM Bed liner tucked bumpers, shave trim and roof rails, Flip forward hood, Motorized trunk, Carbon Fiber ground effects Composite Envision Carbon fiber rear spoiler, rear diffusor, Laser cut grills by Garage Dog Creations.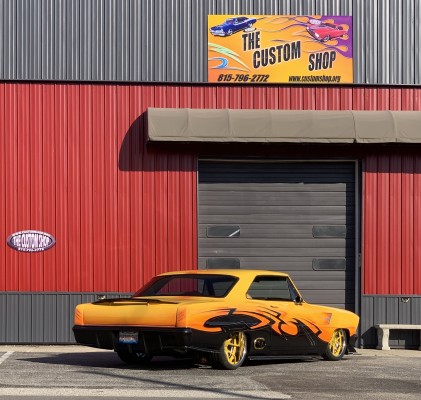 The inside has been fitted with a Sony Audio system with Metra Electronics that Rocks, Digital Dakota custom dash, wrap around dash and Console, Custom dash and seats covered in Enduatex, Nu-Relics power windows Odyssey Battery powered and charged with Ctek.
The bottom of the Hood has been smoothed with matching graphics, shaved firewall satin cleared, Carbon fiber mirrors, Carbon fiber interior parts, Powder coating has been done in Memphis Gold Prizmatic Powder, wired up with Rebel wire harness Fuel deliver by Tanks Inc.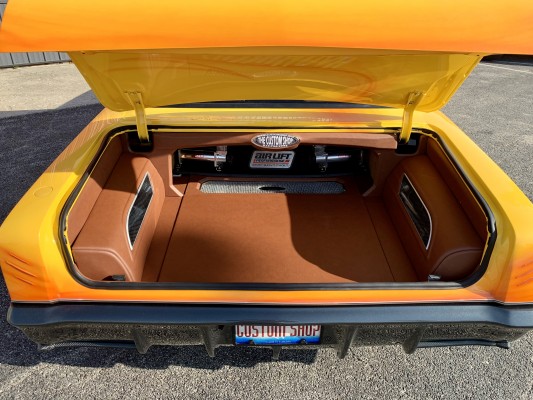 The trunk all has been finished off and covered as well. Vintage Air a/c and Vents have been installed inside and under the dash, there are custom touches all over this car, all custom built in house at The Custom Shop in Flanagan,IL. Thanks to all that helped to support this years build.